Group Lessons in Process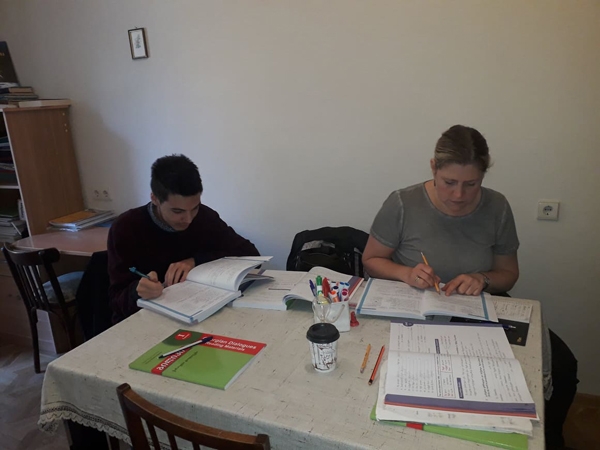 "Language School" is happy to announce that group lessons for the Traditional Georgian A1+ are in process. This course started on 16th of October and will last for 48 hours (12 weeks in total). They take place at our office from 10:30 to 12:30 on Tuesdays and Thursdays.
If interested, you can contact us:lsgeorgiac@lsgeorgia.com
or find us on Facebook and contact us there.