US Embassy Community Newsletter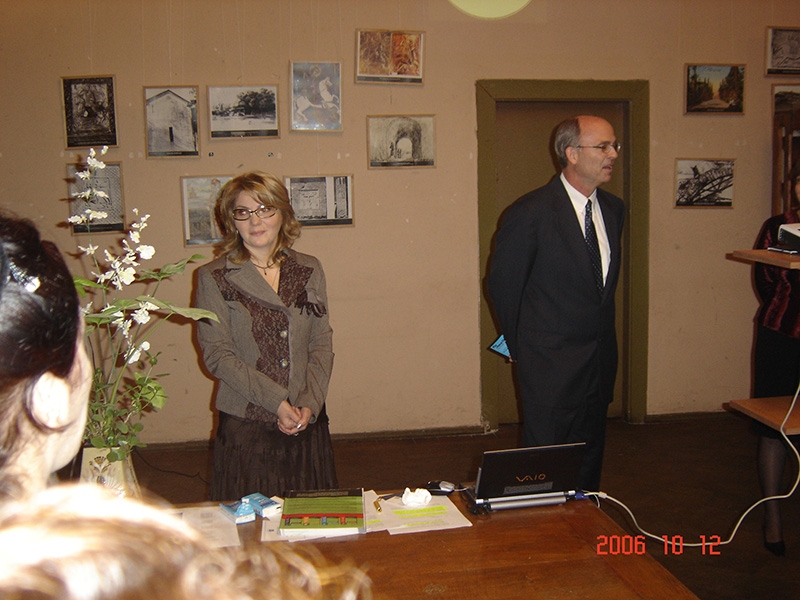 Tbilisi Tattler October 20, 2006
Georgian Language Instructor Presents her New Book.
Our Colleague, Georgian Language Instructor, professor Nana Shavtvaladze presented of her book "Georgian Language for English Speakers" on Thursday, October 12 th at the National Library. During the presentation Nana discussed in detail her new book and spoke about the language school. Her students told us in Georgian about their language study experience through this book.
Not everybody from the Embassy had a chance to attend this wonderful presentation. That is why on October 18 th Nana came to the CLO Meet and Greet.
Here is some information about Nana and her book:

Nana Shavtvaladze is the director of the Language school. She holds a PHD in Linguistics. She dedicated 15 years of her life to teaching Georgian Language. She was trained in modern methodology of language teaching and is aware of all contemporary principles and techniques. In addition, Nana has authored more than twenty academic articles and 2 books of the Georgian Language. She has 15 years experience teaching Georgian as a native language in the university and 10 years teaching it as a second language. This extensive experience has played a big role in putting down this new great textbook. It has to be said that before, students learning Georgian as second language, did not have a variety of textbooks to choose from. There were just a couple of old linguistic books with out-of- date approach.
Nana Shavtvaladze's book, written for English-speaking students of Georgian who are neither professional grammarians nor linguists, fills a niche: a Georgian textbook for beginners that offers vocabulary, dialogues, sentence models and exercises that are built around a simplified grammar and true life experiences. This combination of features offers the student in a classroom situation an early sense of achievement and pleasure in the study of Georgian. What's more, it is the only one I know of with an accompanying CD of dialogues recorded by professional actors. All this contributes to the speedy positive results, which can be applied in everyday interactions.
Pleasure in the study of Georgian.