"Semita.Language School" Student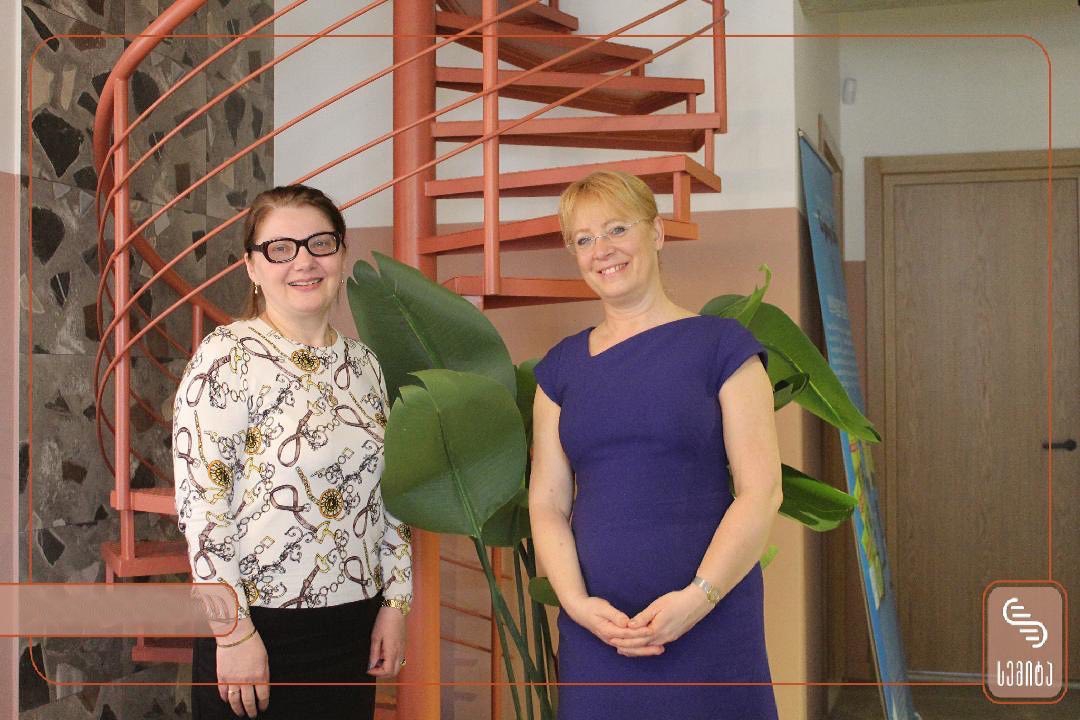 გვსურს დღეს გაგაცნოთ ,,სემიტა.ენის სკოლის" დირექტორის, ნანა შავთვალაძის, ერთ-ერთი უნიჭიერესი სტუდენტი - მეთე ჰარცელი. ჩვენ ვამაყობთ ყოველი სტუდენტით, რომელიც თავდაუზოგავად შრომობს ქართული ენის შესასწავლად.
მისამართი: #3 ანა პოლიტკოვსკაიას ქუჩა; კორპუსი #38; ბინა #1
ტელ.: +995577454332
+995598357752
ელფოსტა: lsgeorgiac@lsgeorgia.com
We want to introduce Ms. Mette Hartzel, one of the most talented students of "Semita.Language School's" director, Prof. Nana Shavtvaladze. We are proud of each and every student, who dedicate their time and energy to study Georgian Language.
Address: #3 Ana Politkovskaia st., building #38, apt.#1
Tel.: +995577454332
+995598357752
Email: lsgeorgiac@lsgeorgia.com